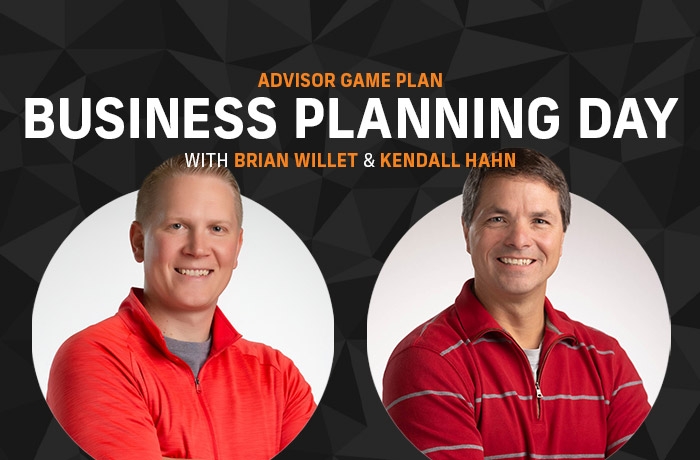 Business Planning Day
2024 Game Plan
Thursday, December 14, 2023
AGP's annual Business Planning Day is a virtual event designed exclusively for forward-thinking business leaders who are ready to collaborate with industry peers to evaluate, fine-tune, and optimize your business strategy for the upcoming year. During this interactive workshop, you'll gain valuable insights, share best practices, and harness collective expertise to adapt and thrive in an ever-changing business environment.
Whether you're a seasoned entrepreneur or a budding visionary, Business Planning Day offers the ideal platform to chart your course, overcome challenges, and set your organization up for success in 2024 and beyond. Don't miss this opportunity to strategize, network, and prepare for the future.
Date:
Thursday, December 14, 2023
Time:
9am - 1pm CST
Cost:
FREE for existing Advisor Game Plan clients.
Early bird pricing - $99 if registered by Nov 10.
$149 if registered after Nov 10.
Register:
Email tina@willet-cumro.biz to reserve your spot.
Topics Covered:
Vision
Passion Statement
Core Values
Beliefs
Goals & Actions
Metrics
Organization Chart
Clear Job Roles
Accountability
Habits
What's Innovative?
Reserve Your Spot!
Secure your spot now and be part of a dynamic community of business leaders shaping tomorrow's success stories!