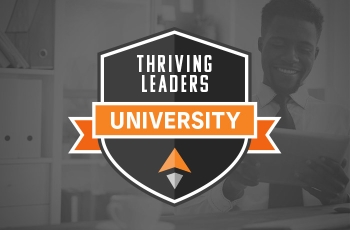 The Thriving Leaders University is a unique business leader coaching program, where you walk through our private, client only podcasts and accompanying material at your own pace and convenience.
Looking for accountability? You will have the option to meet virtually once a quarter with an Advisor Game Plan coach facilitating a huddle discussion with a small group of colleagues, who are working through the program as well, to collaborate, ask questions and learn from each other and hold each other accountable.
Learn more and enroll here.